Vote for your favorite unlockable here: Total Miner Wiki#Poll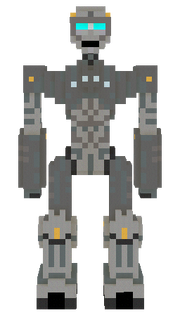 The Robotic Avatar Skin is an exclusive unlockable which consists of a robot with the ability to fly in all game-modes and by-pass fly permissions.
The unlockable is very rarely seen in most remote player's games, and has a very unique way of obtaining it.
It does not have the ability to fly inside no-fly zones
Unlike most avatar skins, the Robotic Avatar Skin cannot be unlocked in-game. and can only be unlocked by accessing the internet and visiting the Official Total Miner Forums and entering a competition where the reward is the Robotic Avatar Skin.
Official testers of the game get given the robotic avatar after they have proven themselves.
Contests are hosted by regular community members after they have gotten Craig's permission to host a official contest.
A suggestion will likely be ignored unless it is well thought out and does not require too much effort for the developers, anything using a voting system or requires players opinions is not a good idea, as proven in past contests.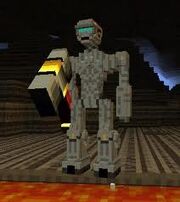 Most Recent Contests
Twitter Contest (Random)
Facebook Contest (Random)
Screenshot Contest (3 Given to best pictures for use on the XBL market)
Hunger Games Contest
War Of Worlds Contest (Players Compared worlds and have them voted by the community)
The Zeus Avatar Skin, Arch-Angel Avatar, and this skin are the only skins that can fly in all game-modes
Community content is available under
CC-BY-SA
unless otherwise noted.