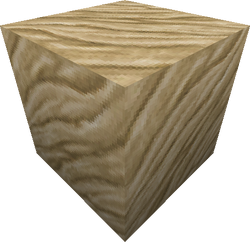 Clay is commonly found just a few of blocks below Dirt.
Description
Edit
In-game description: "Clay is a naturally occurring aluminium silicate composed primarily of fine-grained minerals. Clay is often put into a furnace to make bricks and pottery."
Required Tool(s)
Edit
While any tool can mine clay, a pickaxe will break it the quickest.
How to Obtain
Edit
Just dig down a few blocks from the surface and it's right there.
It can be bought at the Block Shop for 7, and can be sold for 6.
Skill Statistics
Edit
Required Mining Level: 1
Required Building Level: 1
Community content is available under
CC-BY-SA
unless otherwise noted.